Here's our very own trend expert, Amber Butchart, with her favourite Circus-styling tips:
Ruffs add circus chic to any outfit and are a hot pick for the sartorially obsessed! The neck should not be adorned by jewellery alone - what an enormous waste of space that would be! Fabric, frills and flounces should grace the necks of the most theatrical fashionistas.
Ruff Stuff
My favourite ruff was made for me and my DJ partner Nisha by my friend's father. He is an Elizabethan enthusiast and makes the outfits for him and his wife when they go to themed events. Therefore he is well versed is ruff-making (and clearly passed these skills to his son who is now a fashion designer living in New York). It is the most beautiful ruff I have ever seen, made of black satin trimmed with white, with a stiff interfacing to keep the volume. Here we are wearing them!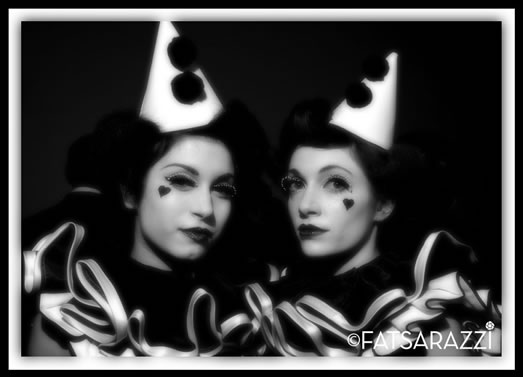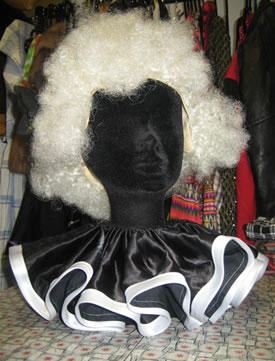 Ruff and ready
The easiest way to make a simple ruff is by getting some of this fabulous ruffled trim from a haberdasher...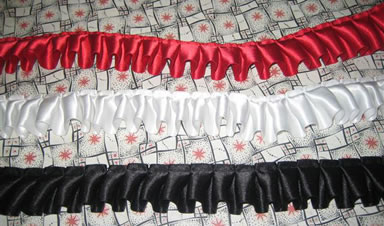 Simply wind around the neck, pin it, and
voila!
Clown-tastic.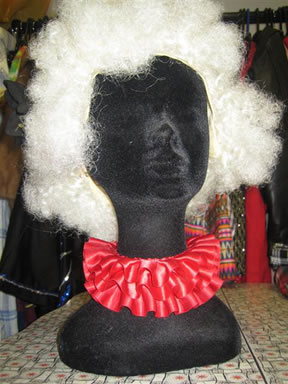 Ruff it Up
A ruff looks good on EVERYONE and seriously enhances the appeal of any outfit. Here are some pictures of the beautiful Beyond Retro staff to prove my case...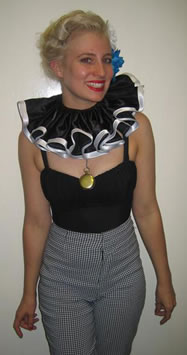 Hannah clowns around in peddlepushers and a ruff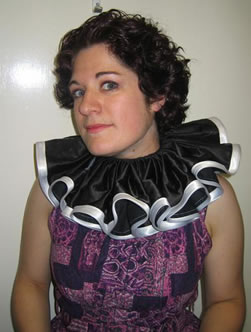 Jenna becomes Jester when a ruff is added - Elizabethan élan!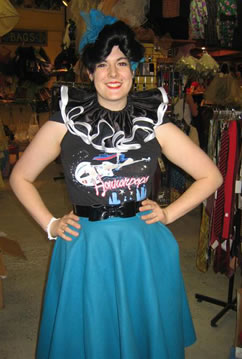 Kelly-Marie: ruff-abilly queen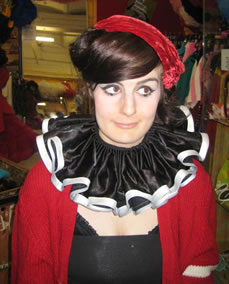 Mikyla: 'nuff ruff!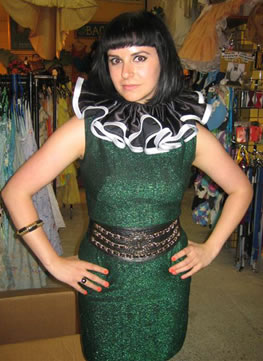 Sarah: 60s glitz is spiced up even further - ruff love!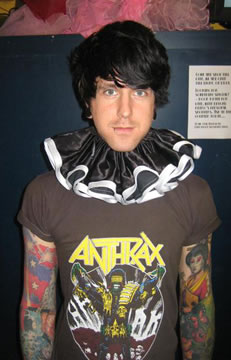 Craig: They even work on guys! Ruff 'n' Roll!
Ruff and Tumble:
Dos and Don'ts Don't wear one with a collared shirt - one neck adornment at a time is enough Don't wear them too tight - it's a fashion statement, not a neck brace Do have fun with it - go BIG, go BRIGHT, go BOLD! Do wear them as big as you dare! Tulle and netting also make great ruffs that can extend far beyond the shoulders!
Are you Ruff Enough?
Here are some amazing ruffs I have found right here at Beyond Retro.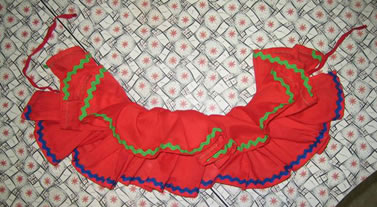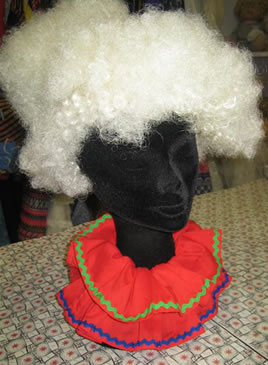 For the beginner: unmistakable as a nod to the circus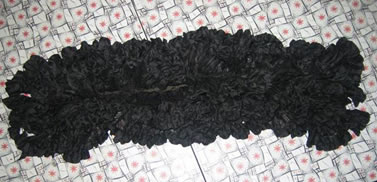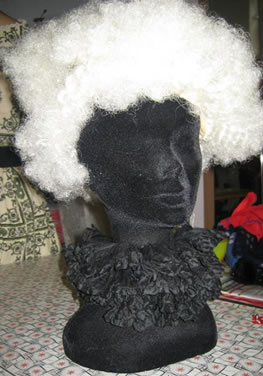 For the advanced wearer: not so obvious, try incorporating this into a regular daywear outfit. It's easier than it looks!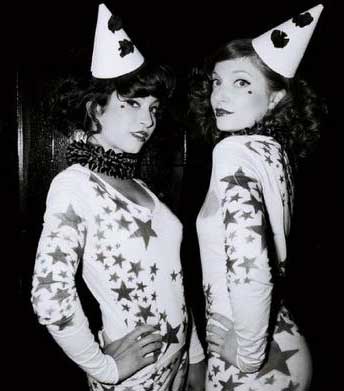 We are all loving the circus here at Beyond Retro! We are getting more ruffs in store for this season and next, so be sure to come in and have a look for a ruff of your very own - that's if I don't find them first!