If your idea of dressing up doesn't involve a lot of effort or too much gore, we've got just the thing for you. Our wondrous staff have come up with the very best Halloween costumes using amazing vintage items
1. Zombie Bride
How many times have you stared longingly at a vintage bridal gown trying to justify a reason to get one even though your SO hasn't put a ring on it? Halloween's the perfect excuse! You could either have a Friends style night in reminiscent of The One With All The Wedding Dresses or splatter it with blood and have a night on the tiles!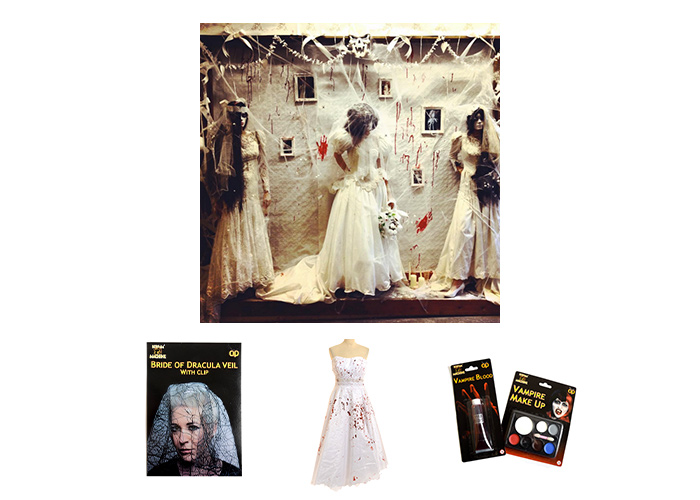 1. Every bride needs a stunning veil to complete his or her look – shop
here
2. And of course the oh so important gown – shop
here
2. If staying in is a bore, gore up your dress with some fake blood and have yourself a night to remember – shop fake blood
here
2. The Addams Family
If you wanna make your Halloween outfit a family affair this year, you can't go wrong with one of weirdest ones out there, the Addams Family. For an outfit that's sure to impress check out our selection below… unless you want to go as Thing, then a costume's not really necessary.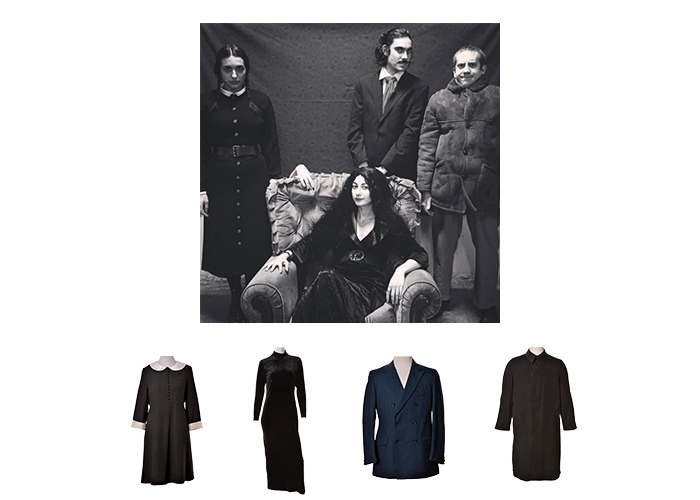 1. Team a vintage winter dress with a pair of plaits and you've got yourself a Wednesday Addams outfit that'll have all the cool kids running - shop
here
2. Morticia Addams wouldn't be seen dead (or should that be undead?) in anything other than a black maxi dress – get yours
here
3. Suit up in a vintage blazer topped off with a cravat and you'll surely make Gomez proud – shop suits
here
4. For Uncle Fester, don a big black coat and you're good to go. Easy! – shop coats
here
3. The Royal Tenenbaums
The family theme continues with our next costume idea. If black ain't your thing turned to Wes Anderson's iconic and sartorially blessed The Royal Tenenbaums for outfit inspiration this Halloween.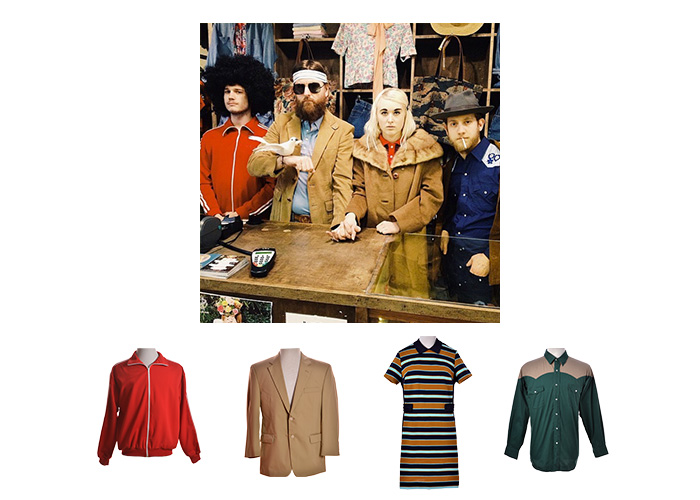 1. If sportswear's your game, don a vintage Adidas tracksuit and call yourself Chas – shop track jackets
here
2. Richie Tenenbaum's blazer, sweatband and sunnies combo is as easy to pull off as it is to look at Luke Wilson's face – shop blazers
here
3. One of our ultimate style icons, Margot Tenenbaum's got us reaching for the simple shift dress and exchanging our long locks for a blunt bob – shop dresses
here
4. A western shirt and a winning smile is all you need for a convincing Eli Cash outfit – shop shirts
here
4. Frida Kahlo
Frida Kahlo is one of the most celebrated female artists in history and her flamboyant, iconic style is a stunning choice to emulate on All Hallows Eve.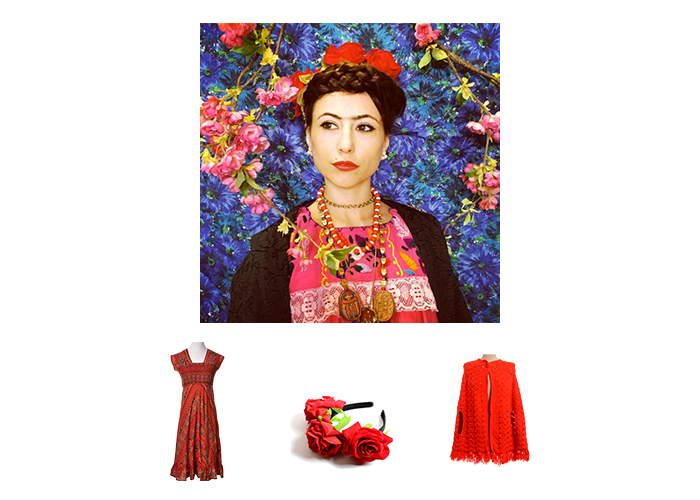 1. Designers pay homage to Frida's style time and time again, often referencing the distinctive Mexican dresses the artist wore - find your Frida dress
here
2. A flower headdress is a must for a convincing Kahlo outfit – shop
here
3. Add plenty of colour and vibrancy to your outfit with a shawl or a poncho - shop
here
4. Before Cara's bushy brows got all the limelight Frida's monobrow ruled supreme and you cannot dress up as Kahlo without one!
5. The Rocky Horror Show
If glitz and glam is your thing then get your dancing shoes on and channel The Rocky Horror Show's besequined Columbia this Halloween.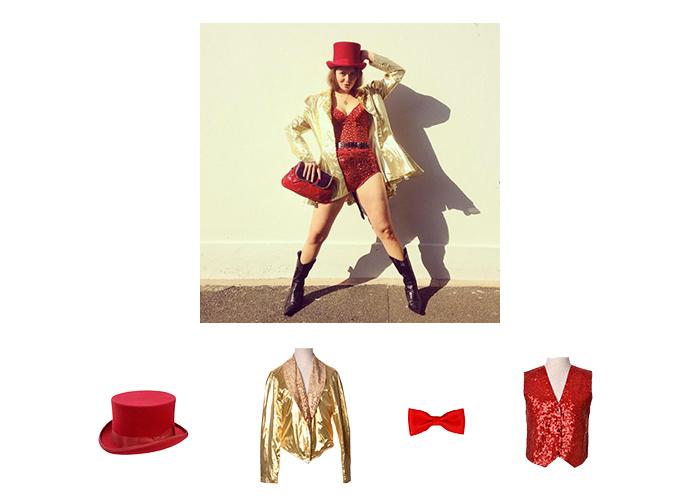 1. A top hat and bow tie to top off that sequinned look are a must – shop
here
2. Gold, gold and more gold is key when it comes to Columbia's jacket – we've got just the thing
here
3. And of course, sequins on sequins on sequins (ahh we're in heaven) – shop
here
6. Frozen
We're all pretty familiar with Frozen by now (especially if you've got kids…dear God when will they stop replaying 'Let it Go') and it's still seems to be a popular outfit choice for fancy dress parties.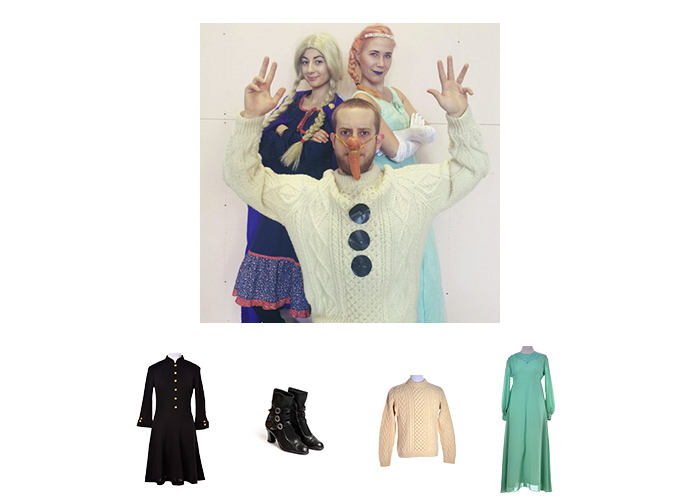 1. For your Anna outfit, don't get caught out in the cold! A winter dress and button up boots are perfect for your princess outfit – shop
here
2. A fisherman jumper, some black card and a carrot. Olaf done – shop jumpers
here
3. For the ultimate ice queen, pair a long flowing maxi dress and some silk gloves - shop
here
DON'T FORGET
– we have 100s of Halloween costumes in our stores, and we're opening late on Halloween night! Click below to get all our store details:
For Dalston's address and opening hours click
here
For Cheshire Street's address and opening hours click
here
For Soho's address and opening hours click
here
And last but not least, for Brighton's address and opening hours click
here
Happy Halloween!
Words: Francesca Wright