As the hit documentary Kurt Cobain: Montage of Heck has now been officially released, our love for the 90s rock icon and Nirvana frontman is greater than ever.  Directed with the help of his family, the documentary enters Cobain's world, following his personal journey from childhood to music career. Including footage of Nirvana performances, home movies and unheard songs and demos, we've been left dreaming of a 90s rock revival in all its grunge-glory!
Image Source: RollingStone.com
Here are 5 top reasons why you should love Kurt Cobain too...
1. His Converse:
On and off stage, Converse were Kurt's trademark clobber of choice. A man after our own hearts, Kurt worked effortless 90s grunge in the cool and comfy classic Allstars that have proved timeless.
2. Teen Spirit:
Whether we were cranking it up on the old-school car stereo or jumping around in a sweaty dance crowd, Smells Like Teen Spirit will always take us back to the best Nirvana rock of our 90s youth. Just try and listen to it without head bobbing...classic.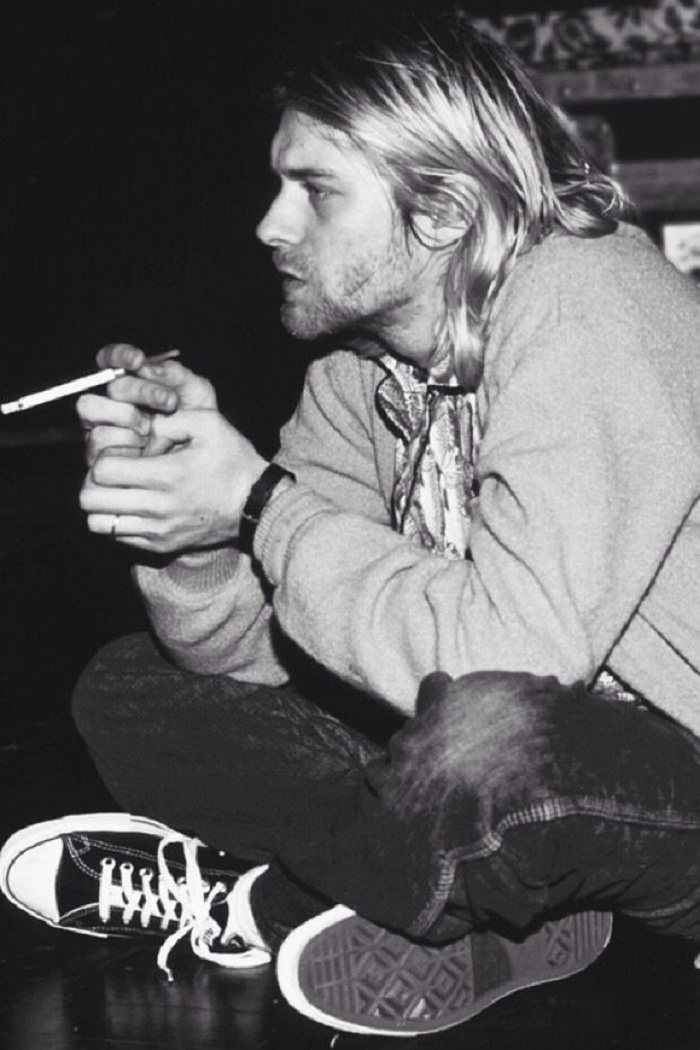 Image Source: RollingStone.com
3. That hair:
Showing every man how to pull off a mid-length crop. Even we have slight envy of Kurt's dirty blonde mop. Swept back or flopping forward, those messy tresses spoke punk rock at its finest.
4. He loved a print:
Supposedly when Cobain first met Courtney Love she discovered that he wore zebra-print briefs instead of boxers... And who are we to argue with an animal print?
5. His way with words:
Lyrical genius and a quote-worthy character, Cobain has often been famously quoted. Here's our personal favourite - "They laugh at me because I am different; I laugh at them because they are all the same."
We couldn't agree more, Kurt!
Words by Natasha Tulett