Did you know that during times of recession the number of marriages actually goes up? Hurrah for love! Your marriage can be credit crunch approved too. Why spend thousands on a designer dress you will only wear once, when you can get a beautiful and unique vintage wedding dress? Imagine the glamour, the ties to the past, the great honeymoon you can take with all the money you saved... Perhaps a 1960s wedding? You could be just like Elvis and Priscilla: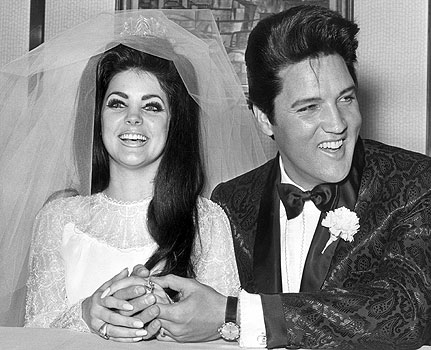 Priscilla and Elvis were married on May 1st, 1967 at the Aladdin Hotel in Las Vegas after an eight-year courtship.
A wedding is always a special day: it should be unique and show off the bride's own personality. If your heart lives in the 1960s then a vintage 60s wedding dress is the only way to go...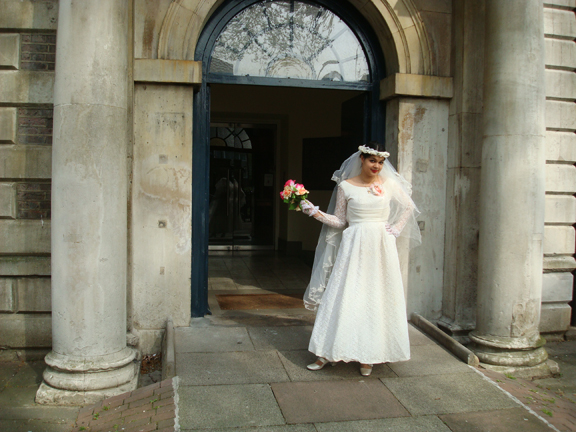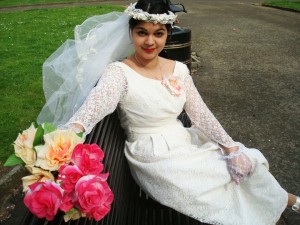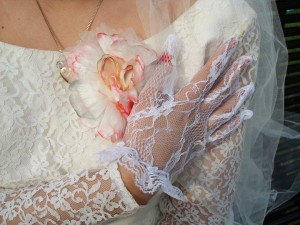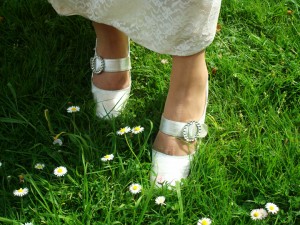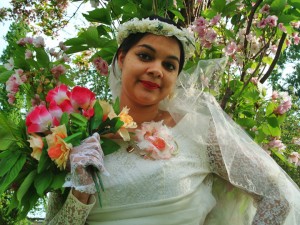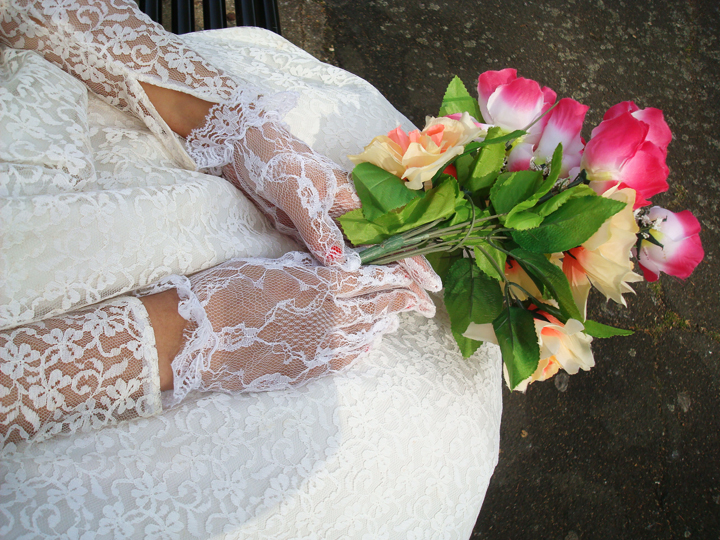 1960s vintage wedding dress £60, vintage wedding veil £35, 1960s silver heels £17 , white lace gloves £8, flower corsage £3 We have a huge selection of beautiful vintage wedding dresses from all eras to choose from, so swing by for a look!